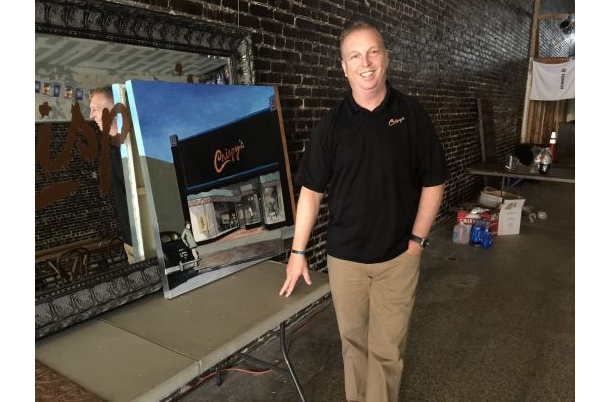 By May, John Crispens hopes to renovate his vintage Springfield building at 1735 N. Main St. into Crispy's, a restaurant, bar, art gallery and dry-cleaning service.
"I've been wanting to start a business in Springfield for quite a while," said Crispens, 46, who moved to Jacksonville from Long Island, N.Y., in 1992 and has been a Springfield resident for more than six years.
Crispens said he wants to contribute to the level of development along that part of Main Street, which is north of Downtown. He considers himself lucky to have found the almost 6,000-square-foot building, which he bought last year.
"The building is over 80 years old, with many unique architectural features including terrazzo marble floors and two giant original skylights," he said.
In addition to the floors and skylights, the grand staircase to the second level also will be restored.
The city is reviewing a building permit application for Johnson Home Builders Inc. of Yulee to convert the space. Plans show the renovation would turn the first floor into a dining room, bar, kitchen, business area and storage. The partial second floor would accommodate more dining, as well as live music and private events.
BMor Creative Inc. is the interior designer. Baker Klein Engineering and The Ohmega Group are the engineers for the plans. All three are based in Springfield.
Click here for the full story.