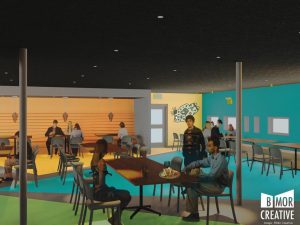 A new brewpub is in the works for San Marco, with plans to bring Mexican-style lagers, Hispanic street food and an Aztec theme to Kings Ave.
Tepeyolot Cerveceria, founded by Luis Melgarejo, is scheduled to open sometime in April or May – and Melgarejo plans to offer a substantial selection of craft brews.
"I think 20 or 25 [taps] – one of the best things about beer is the variety. You can really do whatever you want," Melgarejo said. "We can try something one week and if it doesn't work or we don't like it, we can just change it and bring something else out."
Located at 2136 Kings Ave. in a former office and recording studio building, Tepeyolot's 5,407 square feet gives Melgarejo room to experiment. He said he plans to install a 7-barrel system for brewing and aims to initially produce about 500 barrels of beer in the first year – however, he added the space allows him to grow his operation in the future.