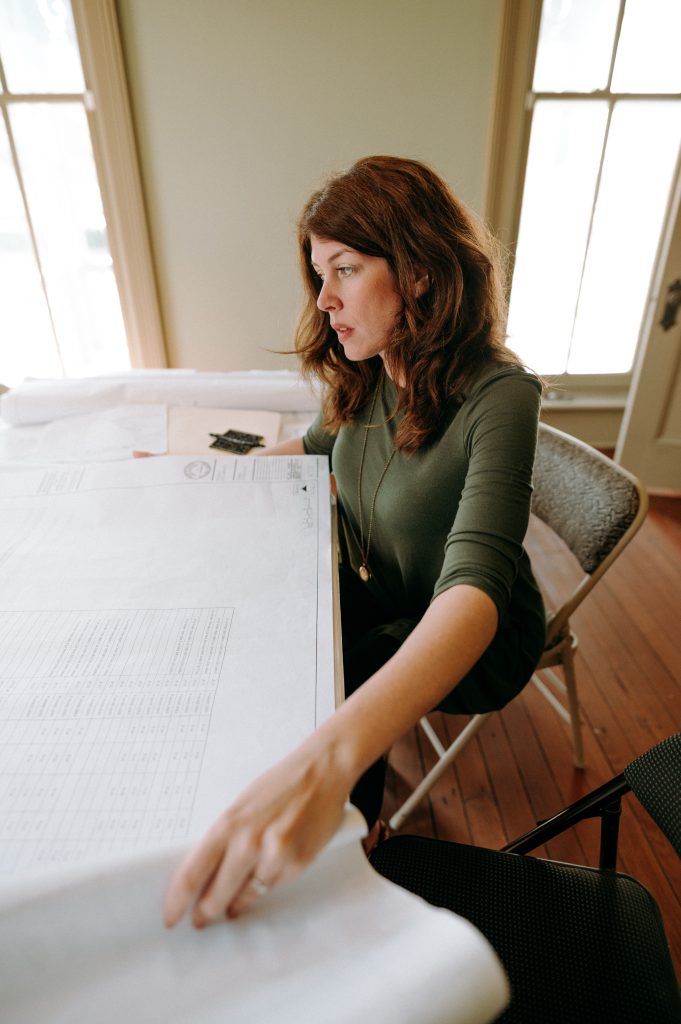 Let's say you have a great new concept for a restaurant. You have the perfect chef on board, a rough draft of the menu, and you might even have a few logo mockups and a catchy name. You are considering a location in a dense little strip of an urban neighborhood but you're not sure if the rent is affordable because you have no idea how much it is going to cost to turn that old drugstore into a commercial kitchen and dining room. In fact, it's all imaginary numbers at this point, because you don't know exactly how you are going to pay for it – yet. Maybe you have a couple of investors in mind or plan to apply for an SBA loan, but those options will require a budget and some preliminary plans for construction. So what's your next move?
The often unwelcome truth in this scenario is that even if you plan to borrow money to launch your brick and mortar venture, you will still need to invest in design fees upfront. I often refer to it as the chicken or the egg scenario of business lending because most people assume that they will be able to include design fees into their loan, and you can, but you'll need to at least "loan" your business some cash upfront to get what you need to apply. Depending on the size and complexity of your renovation, you should budget between $5,000- $20,000 dollars to have a design team draft preliminary plans and perform a code review. In addition to interior design services, you may need an architect and/or engineers such as mechanical, plumbing, electrical or even civil.
These preliminary plans and drawings will be the basis for the contractors' estimate and will also help the lender visualize what you are proposing. In fact, some building owners require these drawings and their approval before extending a lease. Building owners want to see that you are serious and will be doing a professional renovation on their property. Plans can also be a good tool when negotiating your lease and will save you money in the long run. Once you know both the work required and the build-out costs, you can negotiate how much the landlord will cover or deduct from the rent if they are offering any flexibility.
Once the initial plans are finished, you'll have a great starting point for your budget and a general contractor can begin estimating the cost of labor and materials. You will have cost estimates for furniture, fixtures, equipment, and rough dimensions for custom pieces such as a bar or checkout counter. All of this backup budgeting will be required by a lender and/or property owner. The actual buildout and construction of the space is one of the largest ticket items in your business plan and a knowledge of the nuance and the details of the process is of paramount importance.
Feeling overwhelmed? It is a huge amount of work to tackle, especially when you are more experienced at managing waitstaff than a construction team. But, that does not mean it's impossible. As an entrepreneur, you are just starting the journey of many hats, and this is only one of the many obstacles you will successfully overcome. It will just take a clear goal and hiring the right team.
Or if you'd rather leave it to the pros, this is definitely something BMC can help you with. Working with entrepreneurs to launch or grow their business is some of the most rewarding work we do. We will assemble your design team, compile pricing form various trades into an organized and straightforward budget, create stunning visuals such as 3D renderings, and even pull it all together into a professionally designed package for you to confidently present. When you enlist our team, there's no reason to feel overwhelmed. You'll have everything you need to make your project a success. Contact us for more information and to schedule a consultation.