Working from home has been a hot topic lately and even beyond the pandemic, it's a pretty current one for me. Since I started BMor Creative in 2014, I have always worked from home in some capacity, even when we have actual office space. I recently moved into a new home and while working from home was something I was accustomed to, it has been a transition having to work in the same places that were dedicated to you know, doing your actual living. I can imagine many of you find yourself in the same situation right now which is why I wanted to share some work from home tips on how to effectively and efficiently change your living area into a workspace.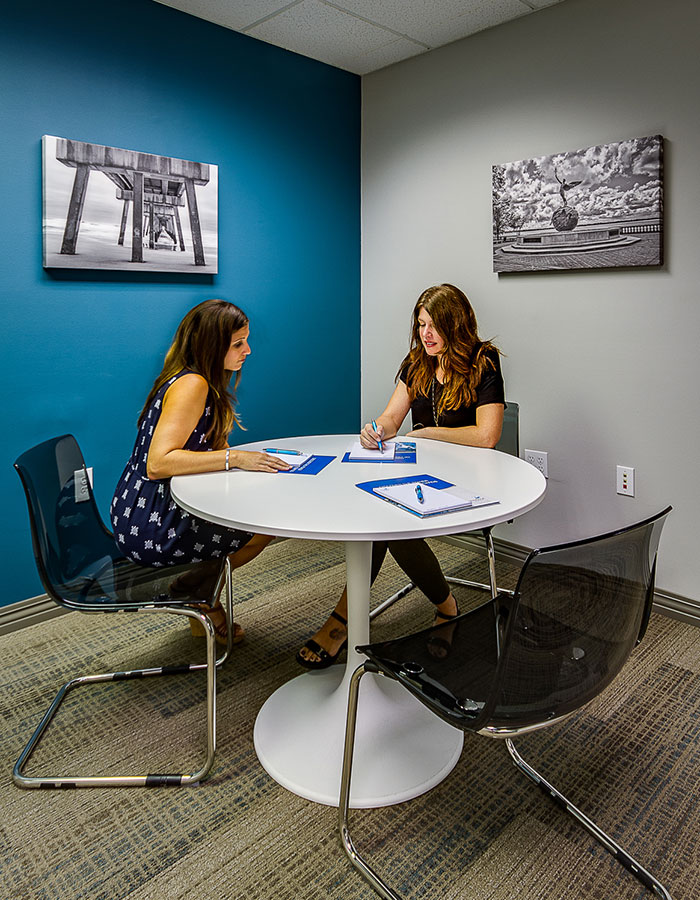 One of the most important areas to consider when designing successful workspaces is Environmental Psychology which is basically how your environment affects you physically, mentally and emotionally. As a designer, I am always looking for how to create the best outcomes through design. Successfully designing workspaces means that the final product is not just photo-worthy, but ideally will improve the mood and productivity of the staff which makes for a better business environment when you work from home. 
So for those of you who find yourself working at home (like most of us have these last couple of weeks) then these tips are for you. I'm sharing a few considerations that have helped me stay on track and actually enjoy working from home. I hope they will give you a few productive ideas for how to optimize your current setup. 
Try Not to Work in Your Bedroom 
I've heard this is feng shui but it's also my personal preference. Rest/romance + work is not a good combo. The bedroom should be peaceful and relaxing with no reminders of daily tasks. Work focus is hard enough without a comfortable bed tempting you with a nap. If the bedroom is the only place you can find peace and privacy to concentrate, then at least try to make sure your work materials are put away each evening. Also, it helps to make your bed in the morning to reduce temptation. 🙂
Find a Dedicated Work Space
Find the sunniest space and make it your dedicated workspace. Having a dedicated space to work is key to staying focused on your tasks and not being derailed with other household chores nagging to be finished. While it's fine to surf the web on the sofa in short intervals (hey, who doesn't?), I would recommend working at a dining table or somewhere with a working height surface (Approximately 30" high). If you have a good office chair, even better. 
Declutter & Minimize Your Workflow 
I've weaned my dependency on paper files significantly and have reduced the amount of "stuff" I need overall. I've reduced my work footprint from 750 square feet to two tote bags and a laptop that both get placed in a closet every night. It hasn't been ideal, but it's very lean and I will definitely be taking some of these principles into my new workspace.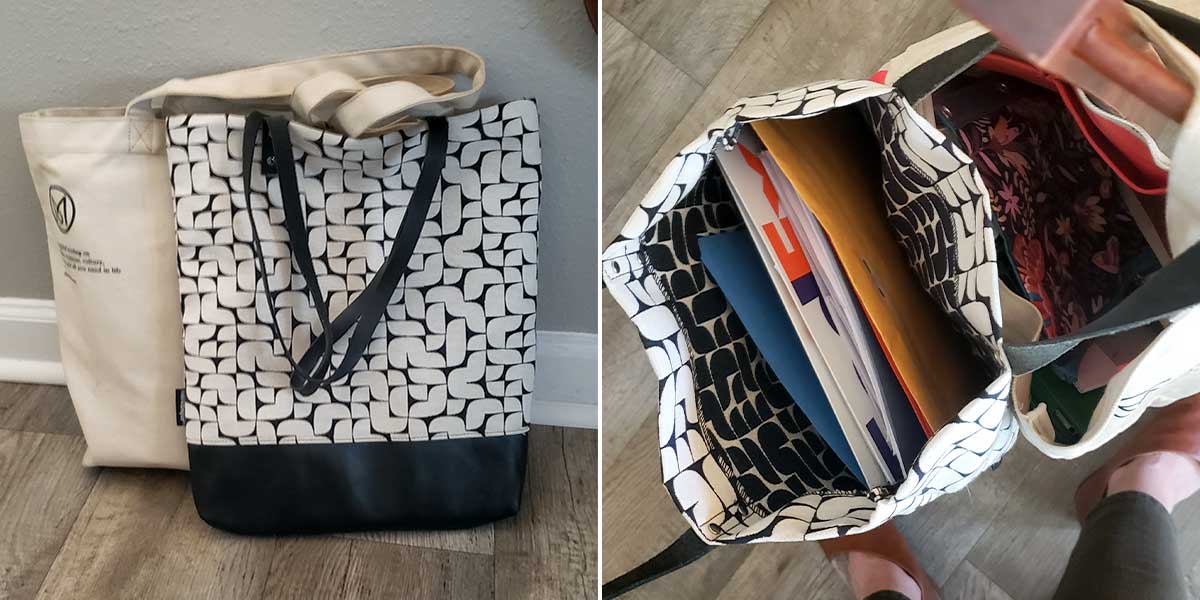 Stick To a Routine 
This is especially important for those of us who now have children at home and are playing teacher too. Try to maintain any work/school day routines such as being at your desk by 9:00, lunch at noon, and coffee breaks. Also, don't forget to shower and put on real clothes. It will take discipline, and having an intentional regimen on day one will set you up for success.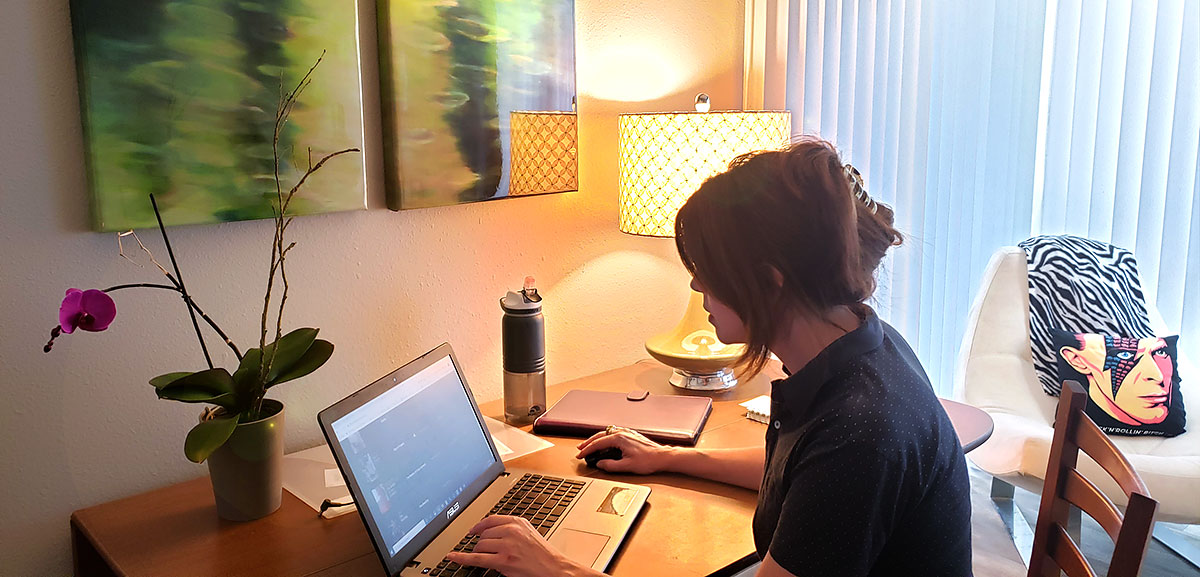 Get Out of the House 
One pitfall of working from home is the lack of variation in the environment. That variation is crucial to focus, productivity and general happiness — you must be intentional about switching it up. Take a walk or run an errand; just don't stay home 24/7 because it will wear on you over time. 
Enjoy It
Learn the rules so you can break them. I love working from home and over the last six years have really made it a part of my lifestyle. So, yes I do laundry and personal errands between work tasks. But it takes a while to get there. Once you have developed the discipline and routine, switch it up to enhance your lifestyle, and reclaim your evenings. 
As an interior designer, these are the work from home tips I've utilized to help turn my home into an effective workspace. Everyone is different, but following these core principles will not only improve workflow but help you maintain a work/life balance that will allow you to preserve your sanity. I hope you found them helpful and please don't hesitate to reach out with any questions about an interior design idea or additional insights on how to maximize your new, temporary workspace when working at home!